2017 Hackfest
James "Special K" Kenealy is the 2017 Birdie King! Hail to our new Champion!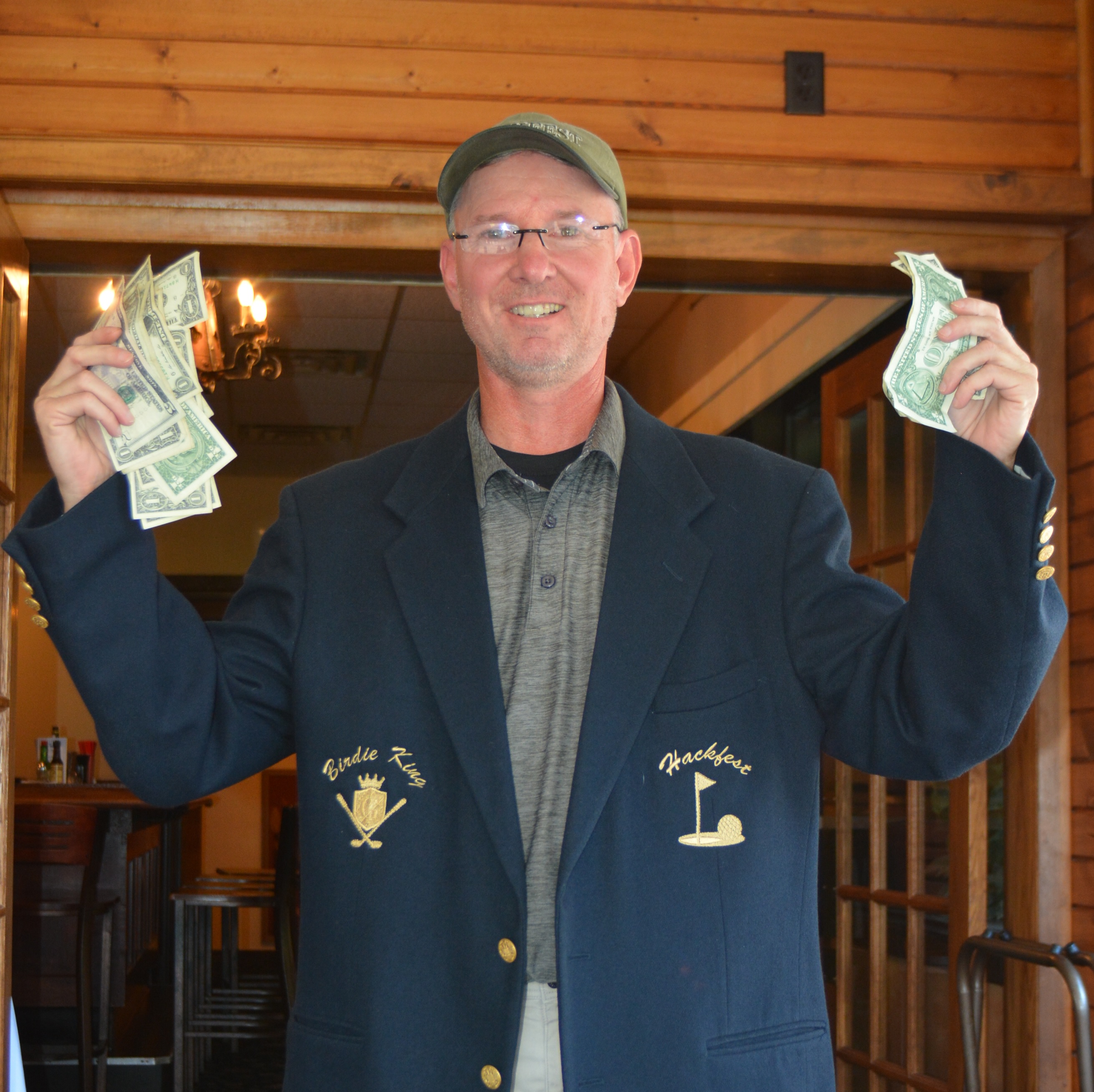 Welcome to the 'Fest
We welcome you to the official website of the Hackfest Golf Tournament.
Introduction
The Hackfest is perhaps the most famous of the golf majors. First held in the year of our Lord, 1987 A.D., it has continued on an annual basis with a complete and utter disregard for the game of golf as we know it.

We proclaim our sincere and humble thanks to the Artistic Director and Hackfest founder, Brett Richard Johnson, for his foresight and vision in creating this blessed event. Hail to the Birdie King, and hail to Brett!
Hall of Fame
Hackfest Champions, in alphabetical order except for the most recent Birdie King:
Hall of Shame
Those who have never won a Hackfest Championship, in alphabetical order.
Duane Theodore Anderson
Richard Hidani
Chad Johnson
Chaz Larson
Steve Lyford (Tied in 1988)
Justin Mertens