White smoke from the chimney!
David Read is the reigning Birdie King!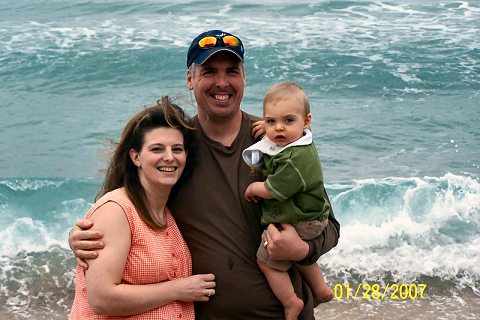 Congrats, David!
Hackfest 2007: Fantastic (Par) Four: Rise of the Silver-Haired Has Been
Michael Sauer attempted to defend his title, as well as his trophy modifications, at the courses near Stillwater, MN detailed below.
Johnny Kast humbly offered up his estate for the traditional combination of golf, drinking, poker, eating, lounging, and firing shotguns into the air. Thanks to John, and especially Terry, for their superlative hospitality.
Go here for directions to John's house (starting from the Metrodome).
Birdie King
David Read is the new Birdie King!
Participants
This year's participants, in alphabetical order: Mike Allerding; Jeff Carter; Brian Dukart; Tim Hidani; James Hove; Brett Johnson; Glenn Kallevig; John Kast; James Kenealy; Roger Mahre; Gary Mullen-Schultz; Eric Petersen; David Read; Mike Sauer; Tom Sandberg; Trent Shipley;
Results
Official results are here.
Post-Fest Note from the Artistic Director
All hail David Read, the Birdie King!
Congratulations Mr. Read, your life will never be the same.
There are a lot of moving parts to the Hackfest, so of course many thanks are due to many people. First, thanks to everyone for showing up (especially those who had to make an extra effort: Jeff, Tom, and Brett who fly in, Glenn and Gary, who drive far, Blake who has to get out of bed before noon, etc.). It was great to see all you people, and Gary too. Next, hats off to the Kasts for great hosting, a new standard of excellence has been set. John also deserves praise for founding, supervising, and staffing the official Hackfest betting parlor. Also, John and Roger, with assistance from Brian, provided a fresh twist in the floating green and the fun had therein. Gary, keeper of the Hackfest lore, continues to provide our necessary web presence. Tim, John, and Roger give everyone a warm and dry place to sleep. Many of you wanted me to thank Roger for his cigarettes, Jeff for his sand wedge, and Blake for his mellow, I didn't, but you can mention it to them next year. While you are at it, thank, or provide gas to, whomever gave you a ride to or from a golf course, airport, or housing. After 21 years, some of you continue to think you should comment on the rules. You can comment, but your comments are probably meaningless and wrong, so thank you for making superfluous comments.
After 21 years, in my opinion, there are some things about the Hackfest that should change. In no particular order they are:
An overly harsh artistic director: Won't change, get used to it, or go crying to your mom.
Jeff as a three-time champion: Quit sandbagging. Now that the trophy has changed there is no reason to. Bring your best game and get beat by the rest like a man, not a frickin' Terrapin.
Mike Sauer's clubs: Mike improve your game 7 strokes by buying new clubs. Yes, you play well with the outmoded classics, but they are not better for you or the game. Blake, you too.
The trophy: Never mind, Mike took care of it.
The pace of Jim Hove's routine: Gary, Special K, you play with him regularly, give Jim the tough love he needs and speed him up. Jim, with the honesty that can only come from someone who cares, let me say that the current routine has not improved your play. Take your cue from Sergio, another golfing sex symbol who, until recently, had an over-long pre-shot routine, and change it up. Faster will be better for you, everyone who knows you, everyone on any course you ever play, and the world of golf. If I could beat the banana ball, you can beat this.
Brian has yet to win: Duke, you've cut a wide swath through the Fest for many years in a stellar supporting role. Time to take the bull by the horns. Dedicate a few hours a week to your golf game in June, July, and August next year and make it a goal to win. Gary did so and won it. Trent has done so, and will win it. Throw your hat into the ring, the fish can use a brief respite, and the old guys don't deserve to beat you. Win, and look down on them forever.
Tim as a one-time champion: The rules always favor a good player, crush them like bugs and listen to the lamentations of their women.
A number of nicknames: Query whether John is the Laser Boy, Kenealy is special, or Brett is an asshole.
I could go on and on, but if all these things change for the better before next year, life will be sweet.
With all the love in my Grinch-sized heart, I wish you good luck, Vikings defeating Packers, and the maintenance of good prostate health,
Brett R. Johnson
Artistic Director
Hackfest 2007
Venues
Logger's Trail had the honor of hosting the opening round of the 2007 Hackfest. The 2006 Birdie King, Michael "Misha" Sauer teed off at exactly 9:15AM on Saturday, September 8.
Later that afternoon, at 3:15PM, the additional nine holes were played at Sawmill, located immediately next to Logger's Trail.
The final round of the 2007 Hackfest took place at New Richmond Golf Club (which is unfortunately located in the state of Wisconsin) on Sunday, September 9. Tee off occurred at 9:00AM sharp.
Note: Pre-Fest Advice Given To All Festers. We have verified that many of the people living in Wisconsin do speak English. Our advice: to prepare for the likely occurrence that you are attacked in the woods "Deliverance" style after a wayward drive, bring a Brett Favre bobblehead to throw into the distance. Your attackers, obese and feeble-minded after generations of inbreeding and alcoholism, will abandon you and chase after the bobblehead.
Rules
Here are the rules used in the 2007 Hackfest.
Official Invitation Letter from the Artistic Director
All Hail Michael Sauer, our Birdie King!
I'm getting quite fat, my parents are in their 70s, I'm considering buying a sports car (Mustang, Shelby GT500, not really, but yes, but no, but yes. . . ), my girlfriend thinks all of you are better looking than me, I have some money but no time, my doctor is worried about my heart and my ass, I haven't known what song was number one on the charts in at least 15 years, I don't leave the ground with both feet unless I'm thrown, I don't wear out tennis shoes anymore (I throw them out after five years with no tread wear), I'll soon need reading glasses, and I'm over-insured, all of which means it's time to stick my head in the oven or get ready for the Hackfest. Although I'm sure your lives are waaaaaay more interesting than mine, you might want to get ready for the Hackfest too.
The blessed event occurs on Saturday and Sunday, September 8-9, 2007. We are moving east this year to be headquartered at the Kast spa, fish hatchery, and duck hunting preserve. Courses are likely to be booked east of St. Paul. John has agreed to make as-yet-undermined portions of the Kast estate available for manly entertaining and sleeping purposes on Friday and Saturday. I'm making the assumption that Tim and John will provide the rolling hotels and John may offer up some other sleeping places as well ("We have a pond in the back, we have a pool, and a pond, the pond would be good for you.") Contact whom you will to beg your accommodations. With the price of gas, consider giving Tim $5-$25-$100 for a place in the tour bus.
Note, the first day of the Fest we are playing 27 holes. If you don't like it, cry about it. C'mon, cry about it. Baby. Maybe you need your diaper changed. Maybe you and Phil Michelson can share a playpen (see Michelson missed-cut comments after U.S. Open).
A little reminder, Mike is of course my reigning hero, but before the final round last year, he promised to retire his clubs if he won for the fourth time. He won. Will he go back on his word? What should "retire" his clubs mean? Apply the pressure beginning now.
The field is 16, you know who they are. The Cray has made the necessary computations and rendered the rules (which Gary has graciously made available at Hackfest.org). Go to the web site. Memorize the rules. Show up.
I anticipate some of the usual Hackfest-related golfing activities to occur on the Friday before the Fest. I, for example, typically play a warm-up round with Tim, John, and Eric (my pathetic younger brother has decided to get married that Friday, so . . . I'll have to play a little earlier than usual). Gary has also organized a warm-up round that day in recent years. Call him, you need the practice. Further, a "Champions dinner" tradition, following the warm-up round, was begun by John Kast a few years back, and it has continued to date (Birdie King chooses the restaurant). While these are not Hackfest-sanctioned events requiring your attendance, I will try to keep you updated as to the possibilities.
If, for some chicken-shit reason, you will be unable to compete in the hallowed event, please let me know at your earliest convenience. We are nearly a full field again. David Read is off probation and James Kenealy is in the second year of his "rookie probation." Any one of 15 can win, and I'm sure John will take all bets.
I like Mike (he's the King, I have to), but the rest of you I barely tolerate.
Brett R. Johnson
Artistic Director
Hackfest 2007
Roger Mahre's Annual Predictions
Hail to the Birdie King Mike Sauer!
Alas, the reign is coming to an end and a new King is to be crowned. As is my want from year to year, I lay out the early predictions so that the betting may begin. Fifteen of you hacks will be losers once again, so, if reading this email and finding out who is the chosen one will dissuade you from participating in the Fest this year as all hope is lost, stop now. Otherwise read on.
As in the past I have taken a considerable amount of time to analyze the rules and pairings to find out who might have an advantage from round to round. But this year, like the real handicappers, I tried to walk the stables, look into the eyes of the horses to find the heart within. Actually I just surfed the internet, put everyone's name in Google and tried to find if there was any dirt or unclaimed money. Steroids have made baseball records meaningless, point shaving by a basketball referee explains why it takes 30 minutes to finish the last 2 minutes of an NBA game, and Michael Vick has tarnished the name of the NFL and all those who humanely fight dogs to their death.
Thank Buddha (or whoever your God may be) that there is still one clean sport, where a man can place a bet and be assured that the outcome is determined only the skill of the play or complete lack of skill of the rest of the field. So without further ado, here are the results of the analysis. Thanks to another former champion for his input and we present the field from the biggest loser to the King.
Mike- Hail to the King. Mike now holds two honors. First, he is the only four time champion, and second, he is the only back to back winner of the Fest. The first of the two distinctions will be sure to fall in the future, but the second should stand as long as the Ripken streak or the Dolphin's undefeated season. We are in the penalty era of the Hackfest and the Artistic Director has deemed that the event has no interest in year to year dominance by a single fester. Even without the insurmountable Chicago score, his pairings consistently drew negatives from the evaluators. He does have a chance to launch the Birdie King on the first day, but will otherwise crash and burn like all Kings who came before him. Not even a long shot bet.
Gary- Despite all the bravado, Gary was unable to repeat last year, and took dead last as predicted. He was not man enough to take a bet from me otherwise. Where last place in 2006 was a foregone conclusion before the first tee, his struggle this year will be not to repeat. Mike has the game to gain some ground on the field and Kenealy is the only victim of the rookie penalty. The question to ask is if Gary has the mental stability to handle a different kind of pressure, not winning, but rather, not playing so poorly as to lose? His rating was middle of the pack as the pairings seem to neither favor or hurt him much. A double bogey is his enemy on the last day. No money here, perhaps an interesting side bet.
Tom- First off, there will be no flame throwing in this prediction. Though 5 hours of silence was surely manageable, I care not to defend my honor by taking another stupid bet. We don't get much word from the Windy City on the progress of Tom's game so we rely on past performance (not always indicative of future returns). Tom's rating came in the lowest of all the players not in a penalty. Some of this is due to his own predicted play, but much of it due to the stiffs that are paired with him. Holes 28-36 are the key, along with a birdie or a few pars on the last nine. The Artistic Director has shown him some respect as a past champion and opted not to give him the -3 for a par in Chicago. If Tom wants it this year, he will have to earn it. Perhaps a 100-1 long shot bet.
Kenealy- This was the toughest call. Hard to tell where to put the rookie in the field when there is so little data to go on and he suffers from the rookie penalty. Word is in the paddock that he has some game and probably will be key in the crowning of the new King. The trick for him will be to find that bond with his Match play partners in rounds 2 and 3. Licking Tim and Brian should be no trouble with Jim on his side. The second nine he meets the buzz saw of Jeff and Steve with Tom as his wingman. I see no promise there. Otherwise, his pairings do nothing for me but avoiding the double bogey in Chicago can place him in at least a position of respect. No money here and not even a long shot bet.
Glenn- Every year the pairings seem to put someone in complete disfavor. This year that honor belongs to Glenn. He was only 3 shots off the pace last year and he can tell you what cost him the victory, scramble match play. I was his partner and if there were ever two people that were completely out of sync (or in sync, however you look at it) it was us. If he was in the woods, I was in the woods. If he laced one down the middle, so did I. For nine holes we gave away more strokes than Norman at the Masters. This year there are two rounds of that format but he gets to ride the back of Mike and Jeff. If the curse is to be overcome, it must happen there and in holes 28-36 where Glenn and his team must chase down the field. I just don't see that happening. Sorry Glenn, nice run last year but number 2 will have to wait. No money here, 100-1 long shot bet.
David- Dave's ranking was the same as Glenn's and therefore there really should be no real difference in the placement, however, Dave has a little advantage in Chicago. It is especially difficult to predict the out of town players from year to year, and doubly so for Dave as we no longer have a Michigan connection to keep an eye on his game. I base my prediction on the notion that his game has always sucked and even with some improvement, it would still sort of suck. Further, on the word of a certain Michigan based NASCAR fan, he has been a little too busy on weekends doing laundry, shopping and whatever the little woman asks rather than golfing with the boys. Despite the fact he is out of the rookie penalty, I have to give him about a 50-1 shot.
Steve-While the whole tour seems to be moving to the belly putter, Dick went the opposite way last year by playing 36 holes with the kneecap putter. Oddly enough, none of the major manufacturers have picked up on the concept but Steve still seems to be a believer. Hey buddy, got some tight white pants to go with that putter? There are few things I look forward to seeing in the pairings other than who Dick is going to ride this year. The honors seem to go to Brett this year. I could be wrong but it is seems that Jeff always gets a taste of his high school chum as well. The problem for Steve is that for the first time he will have to spend an entire day (day 2) without the benefit of a single digit handicapper in his foursome. This will be a completely new experience for him and my prediction is one rather ugly second day of the Fest. Miracles have happened with Steve's golf game (but generally there is no one there to witness them). I think he hangs near the top on day one and fades fast. I start him at 35-1 and a total waste of good money.
Brian- Duke's day will come, it is just not this year. Having a good deal of experience playing with him over these now many years, I can attest to his ability to carry a partner when it is really needed. All you need to do is ask Glenn (or myself). Brian used to be the newbie and now I find it hard to remember a Fest without him. Because of his long time commitment to the Fest, I understand he has begun to take it a little more seriously and this year has gone through some preparation. In June, he was backing his boat into the garage and parked a little too close to the wall. In order to get around the boat he had to move his clubs from the spot he left them last fall. For the first time since being inducted into the secret society, Brian can claim that he has indeed touched a club since the last Hackfest. There is a world of points to be made by playing the Blake strategy and Brian is poised to take advantage of that. The make or break round is day two, 28-36 where the "D" team plays a scramble against the field with only Glenn to carry the load. Someone must step up. I give The Duke 25-1 and might throw a buck his way.
Brett- This might be the first year in recent memory that the AD was able to pull off pairings that put himself with any of the other A players outside of Tim. Oddly enough, the A team (plus Jeff and Mike) still includes Tim. Quietly, over the past few years Tim has be keeping a good deal of us up late at night railing on the fact that he has to golf with Brett and what an anchor he has been since he became Mr. Big Time. Of course Brett has been no dummy, always taking a horse that could carry him without being obvious about the Jeff-Brett (and screw the rest of you) set-up. To his credit, Brett has perhaps stacked the rules against the golden boys where they pretty much have to play par golf among them to keep pace on day 2. On wild card is the wedding on Friday. We might see the hair of the dog on the first tee. Look for him to start strong on the first nine as Eric and Gary are classic strong starters. Once Blake saddles up on the second nine the death march begins. Jim's sine wave needs to peak and if that happens, a couple of pars or a bird at the finish puts him in the hunt. The AD has a legitimate shot this year but it depends on a lot more factors than others more favored. Brett is 10-1 at this point but could draw more money at post time.
Tim- After a string of number 2 finishes, Tim dropped to a tie for 12th last year. Quietly the railbirds have muttered under their breath that it might have had something to do with his 100 hour weeks trying to build and run a successful business causing a lack of meaningful time on the links. Rather than achieving self actualization by watching a lazy fade drop 260 from the blues, he has regressed to working day to day just to put food on his table and that of 30 others. Maslow is weeping but a man has to set his priorities. However, golf is a funny sport and we have a tendency to remember greatness more than a recent slump. His position in this years field is due partly to that plus a string of favorable pairings and an achievable Chicago score. The A team has already dubbed him "The Anchor" but would not say that to his face being one of the few surviving Legends. I am setting the line before the charity tournament (being played as I write) and the smart better will check with Gary or Brett before the money goes down. For now I give him 10-1.
Roger- No secrets here. I tore a muscle in my side by over swinging in a tournament in May (surprise). I have learned that age does catch up with you and all those stretching exercises the golf mags recommend should be heeded. Now instead of 3 swings on the first tee, I need 30 minutes of yoga. After a 2 month stint on the IR with no golf what so ever, I have just returned to find my game in shambles (just like I left it). I plan to spend a good deal of time on the range between now and then, and with some luck the Brett banana off the tee will be gone for a day or two. Iron play is solid so my fate lies in a having a mule team for partners. I plan to ride backs and have been given a few pairings favorable to that strategy. However, I have to ask the AD what I did to deserve my match play pairings. On the plus side, there is nothing I like more than 9 holes with Brian and no one else in the foursome that has never bought a pack of cigarettes yet seem to chain smoke at the Fest. I have to figure a net -4 to the winner during match play, so saving a miracle in Chicago, I have to give myself no more than a 10-1 shot.
Jeff- Without question, tee to green, Jeff is the best player in the field. There has been little word from Baltimore over the summer about the state of his game, but, it seems that Jeff is the only guy that can dust off his clubs and shoot a 78. This year he will need it more than ever. Only in the first nine does he get some help from his team. The rest of the way you have to figure he is on his own. In the match play Glenn may mean a stroke or two (and they match up against Roger and Dave) but with Blake on his back in the second match, it may be tough to eek out a point. The A team foursome (by way of the rules) are really on their own but a 10 in Chicago could be little more than a joke. I see an uphill battle for Jeff after the first nine as he is likely 3 strokes down. After that, he has a great opportunity to gain 2 strokes per nine, but the deficit may be too much with others having potential to do so much more. Still, I would rather be good than lucky so I put Jeff at 7-1.
Jim- For a few years now I have been saying this could be the year of the Hove. What the heck, I am a creature of habit as this could be the year of the Hove. Some year that last nine has got to come into sync. This year his pairings are littered with gold stars and the partners have learned to embrace his presence. What explains the mediocrity in Chicago? What else in his life is mediocre? Looks, brains, style, wit, sense of humor all . . . okay, scratch that but he is above average in height. What I am trying to say Jim is that it is time to step it up. The sponsors will only be so patient and they will hitch their wagon to Dave (or God help us Kenealy). Like Jeff there will probably be a hole to dig out from after day one. From there no one has more positive pairings and favorable rules than Jim. A 3 in Chicago is worthy of a woman (no reflection on Brian or Dave). Buck up old boy, I am putting money on you at an early 4-1.
Eric- Out of the penalty, Eric has the chance to repeat as champion as fast as is humanly possible. What Eric has over the rest of the field is a jackrabbit start. My gut says he is the first day leader by 3 strokes (along with his partner Gary). By day two, John will be in the hunt and if they make quick work of Mike and Glenn in the second match, it might be game over. Regardless, they will be both gunning for the cup and it just becomes a mental game for the both of them. I have often had an intangible negative attached to E and his final day play. He was the first to lobby for a one day, one round event and for the last two years, being out of it because of the penalty years, actually lobbied for phoning in his score from Champs after two rounds on Golden Tee. My gut is that although we used to be a fun bunch of guys, he has found more sophisticated friends that are far more giving in an emotional sense. Come to think of it I see his point, 10 hours is enough of any one of us. The thing is, E is getting old just like the rest of us and now realizes there is little to look back on in his 46 years of pathetic existence, so what the hell, go for number 3. Keep the fire and the cup is yours. It is a toss up between E and John for second but I call him 2-1.
John- John made a rapid rise from a "that's all right, this is just for fun anyway" player to the coveted B partner. Like Eric, he is a two time champion with the chance to engrave his name on the plaque for the third time this year. In two recent Fest planning sessions at the Kast Estate, I have heard him bemoan the state of his game, but after giving his input to the rankings this year, he sees he has a more than honest shot at the cup and still has time to hit the range. Unwittingly for sure (he is in arrears 4 friendship payments to Brett), the AD has skewed both the pairings and rules in his favor. As the host, he not only has the choice of course but can pick the venue based on the style of play he wants to play, or conversely, the style of play he wishes to force upon his opponents. If any player has a shot at the AD bonus stroke, I would bet on Johnny. Nothing is set in stone, but so far he has hired Aerosmith to perform live on Saturday night on a floating stage, catered dinner from Morton's and arranged for a sauna and back rubs from the Coors Light ladies. He is doing none of this with the stroke in mind, but from the kindness of his heart, which makes the deduction even more likely. John, hit 1 bucket of balls per week, catch up on your back payments to Brett, and show up to the first tee and you are 2-1.
Trent- Since Phil won the masters there has been less consensus on who is the best golfer never to win a major. Sergio gets a few votes and with the run at the British this year is sure to garner more. However, any man who wears tight white slacks is gay (no offense Jim) and doesn't deserve to win a major, let alone golf on the tour. Therefore, I pick Trent, the only PGA card carrying member of the Festers. I have been reading all of your emails over the past 2 months in anticipation of this anointing. No names mentioned, but from XXX@viabiomedical.com "Trent sucks," from XXX@mwe.com "Who let that hack in this tournament anyway'" and from Xshipley35@hotmail.com "How hard up are you guys to invite Trent every year to that damn golf thing. He needs to stay home once in a while and cut the grass." Sorry boys, the planets are aligned this year for Trent. In a straight up analysis, no Fester got a higher rating. The first nine are a warm up and his group seems to be a middle of the pack bunch, neither setting the pace or setting the 3 stroke differential. He will not be expected to carry his match play partners and should sweep the events (though Brett and Jim may have something to say about that). His group should dominate in holes 28-36 and that victory can come with a 4 stroke swing. Unless his group chokes like dogs, they should get 4 strokes on the field. Finally, his Chicago score is a paltry 4. Bogey golf gives him a -5, a few pars and he is in double digits. The downside of this bet is that Trent can play like Trent. I still like him at 3 to 5 and the new Birdie King.
Good luck to all. See you on the first tee.
Hail to the Birdie King, Mike Sauer!